Reuse made easy and profitable
Loopfront is a digital platform developed by specialists which makes it possible to obtain an overview of reusable resources. The platform is designed to contribute to all stages of the value chain. Loopfront provides new life to furniture, fixtures and building materials through re-use within your organization or externally.

Key features in the platform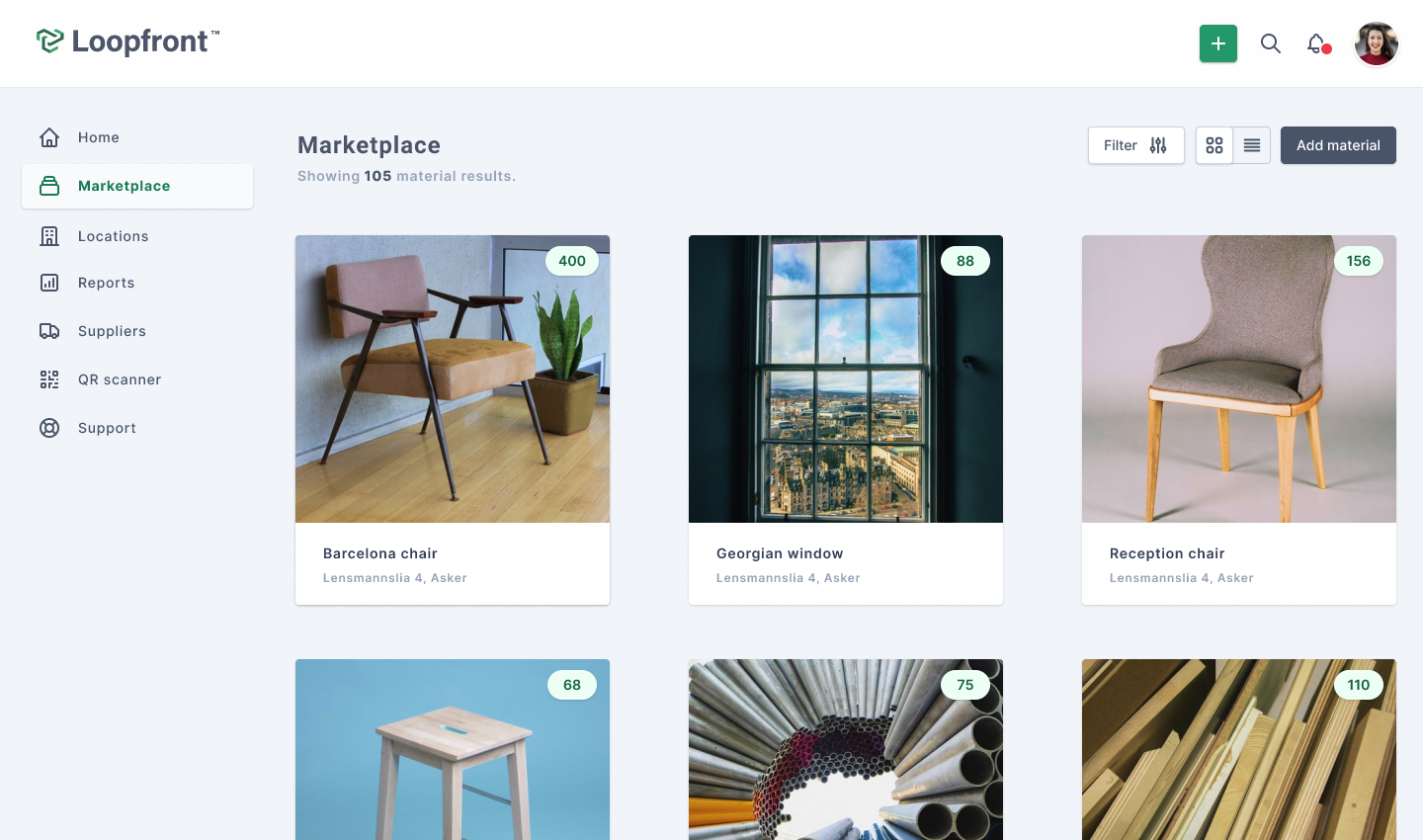 Resource overview
Full overview of all available resources ranging from building materials to furniture. See if others have any products you need, and reserve them to your locations.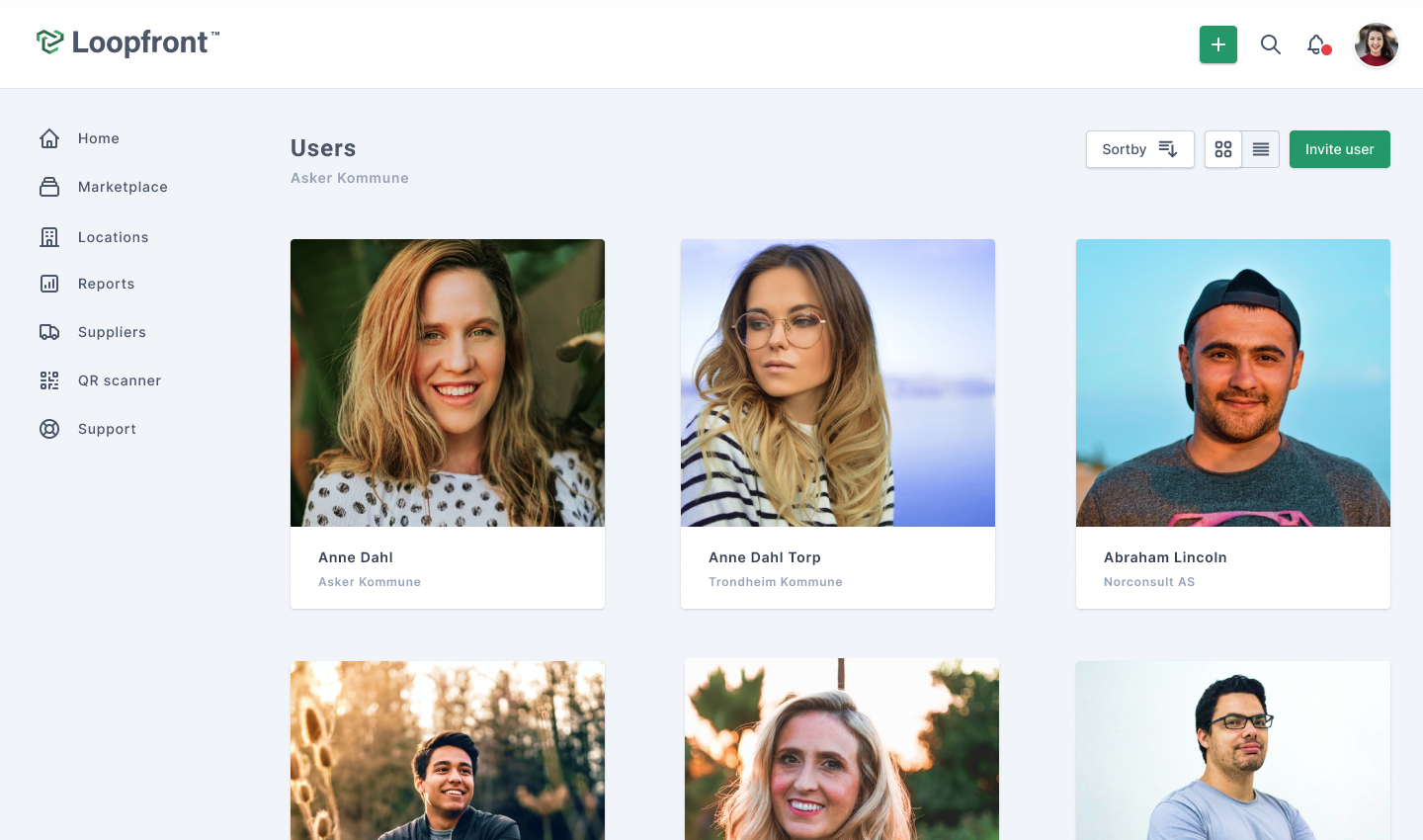 Collaboration
Invite users from your organization or other collaborators to get an overview of available resources for their projects.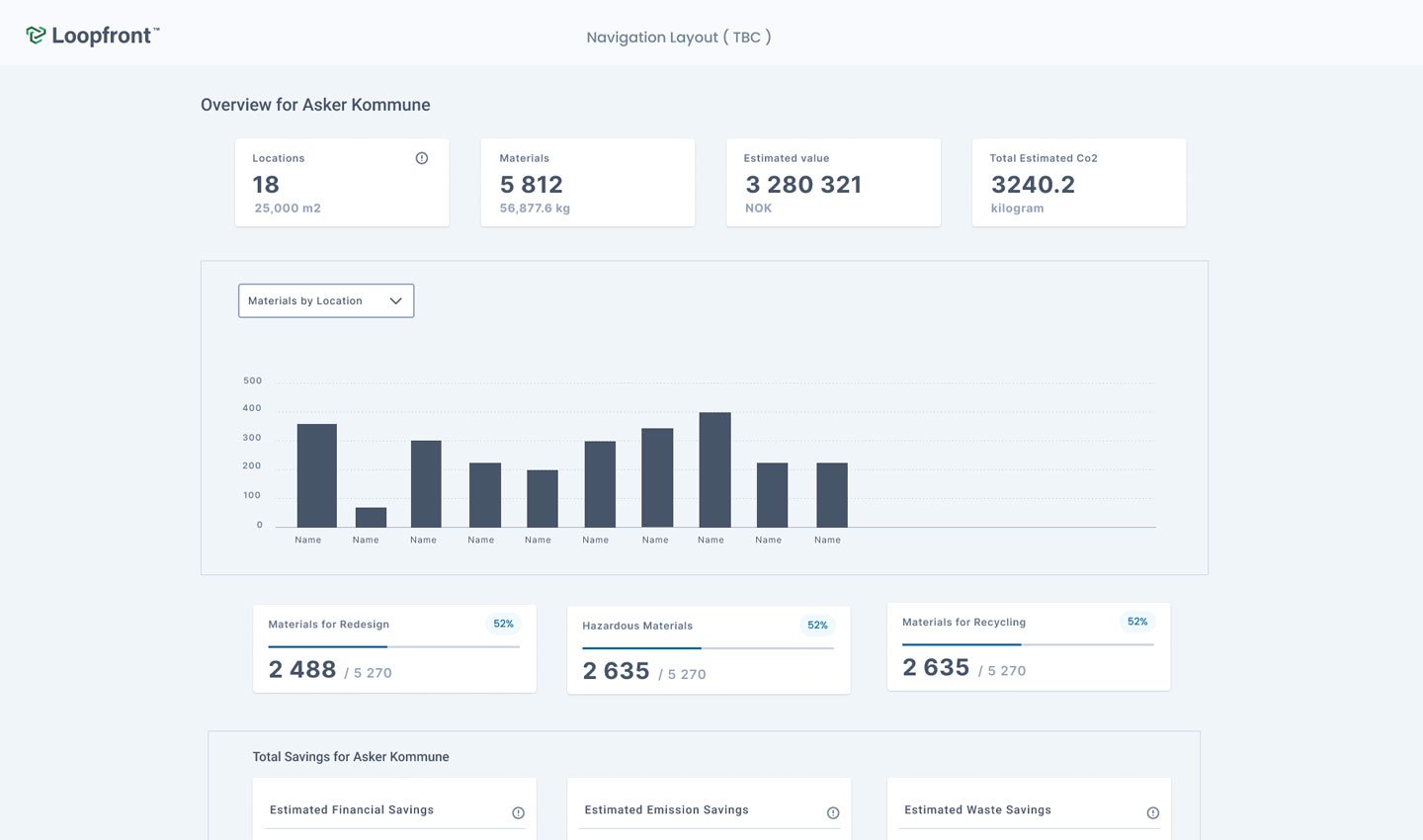 Reports
Get live reports on savings for CO2 , waste and economy. See how your oranization is working towards your sustainability goals.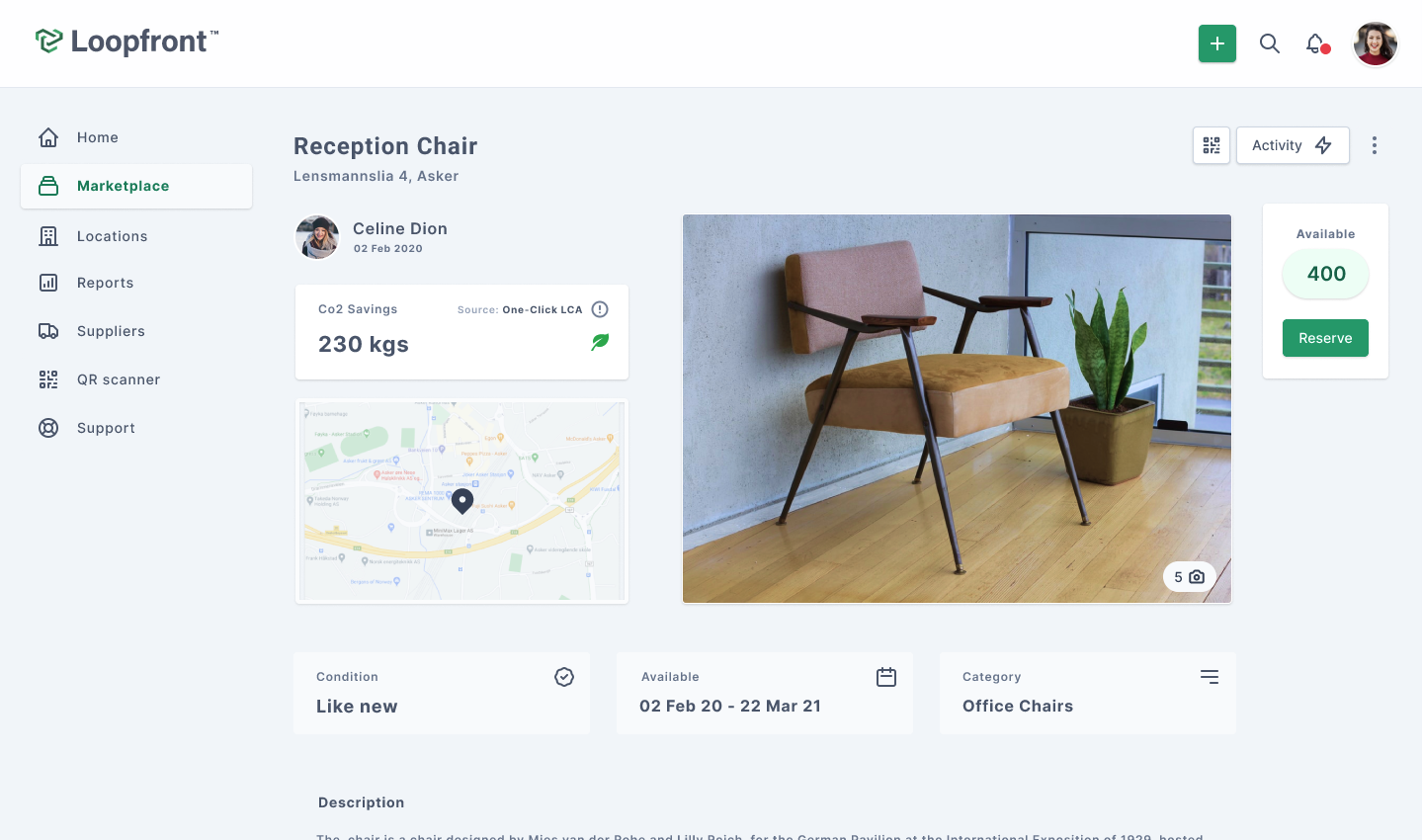 Product passport
Obtain an overview of all information and documentation relating to each individual product that may be suitable for reuse.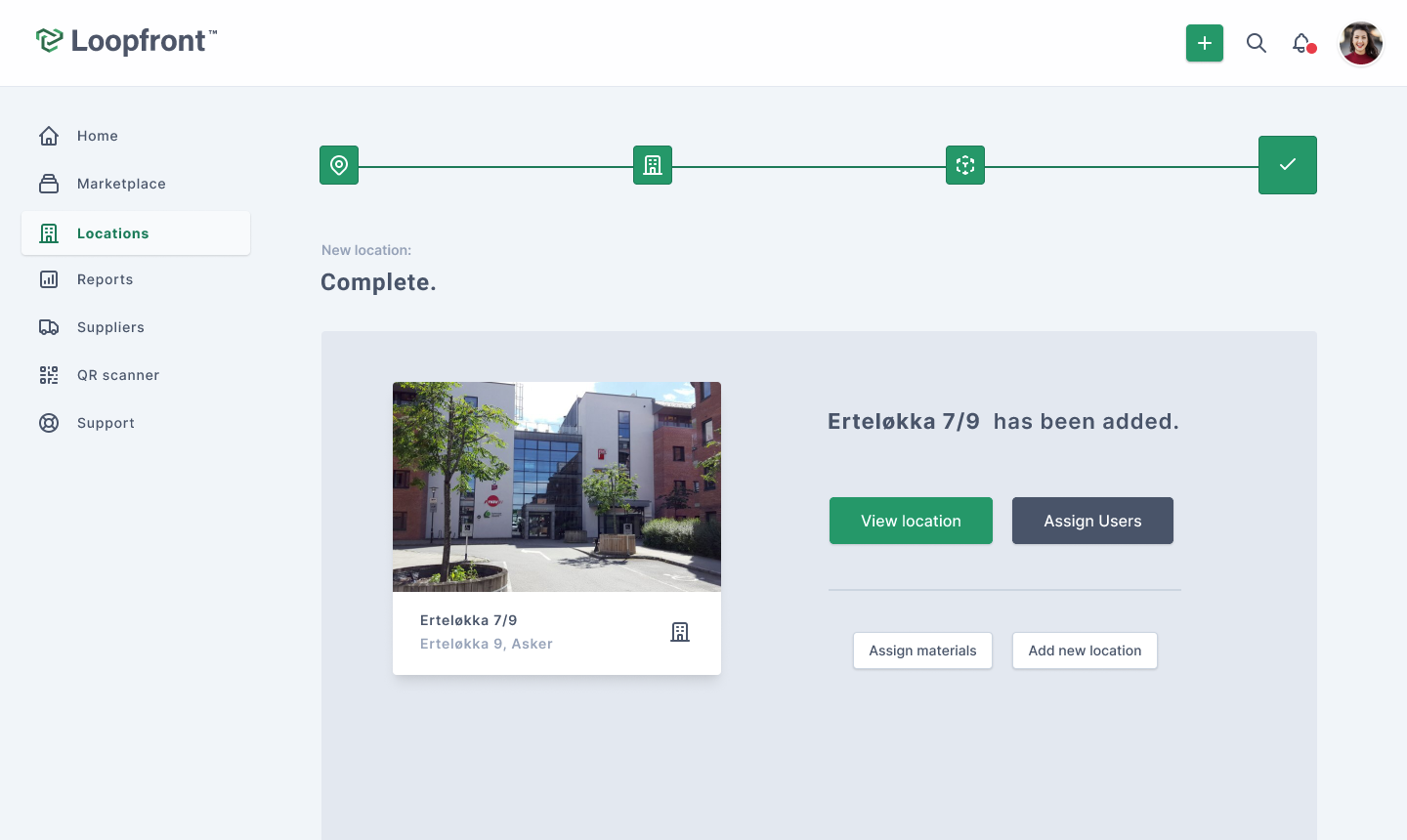 Processes
Solutions for logistics and processes related to surveying, storage, order-flows and planning reuse.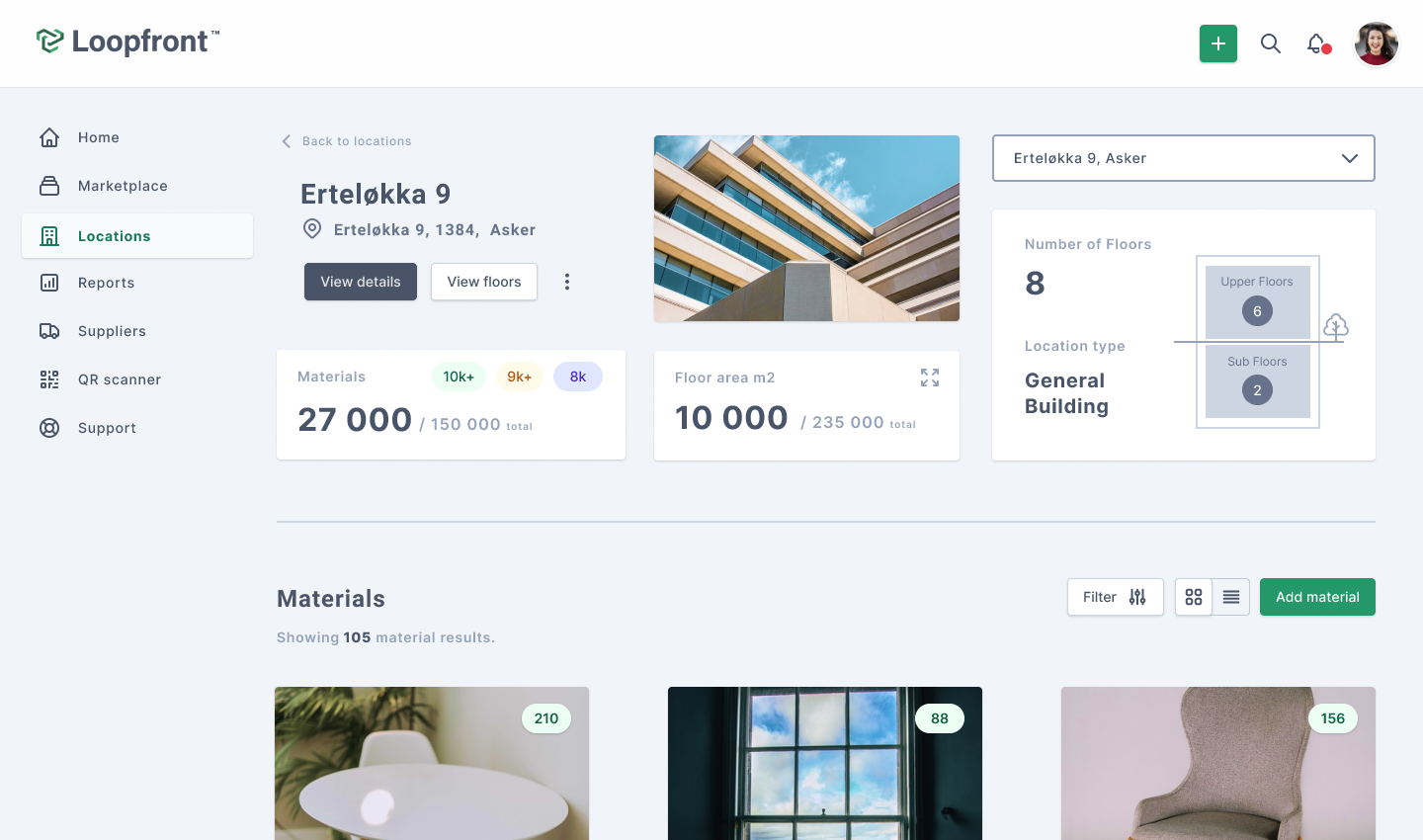 Planning
Plan demolition, renovation and building management. Simplified coordination of disassembly, storage, transport, and more.
How does the platform help your organization?
Easy
User-friendly navigation and interface
Profitable
Save money by reusing your resources or sell them to others


Time-saving
Reduce the time you spend on surveying and coordination
Sustainable
Reduce CO² emissions and waste by reusing resources
Collaboration
Collaborate with others in the value chain
Insights
Real-time reports on environment and economy
Reuse management
Plan your transition to circular economy
Value chains
Follow material flows across organizations and industries