Loopfront provides a cloud-based web application that facilitates reuse, repair, redesign and recycling of building materials, fixtures and furniture.
A circular collaboration platform that meets your unique needs



Real Estate holding companies and Property Managers

Public sector and
municipalities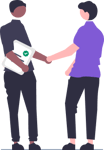 "A reuse database, like Loopfront, is the most important tool in this respect. It makes it possible for owners of building materials to find stakeholders who are willing to accept used materials in new projects."

Eirik Rudi Wærner
Environmental Advisor, Multiconsult
"With the help of Loopfront we have surveyed all available materials, including what we have in storage, so that these materials can be used in other locations. Additionally we get to make the results of our reuse visible."

Anja Østerli
Leader Reuseproject, Asker kommune
"My impression of Loopfront is that works as a good tool for organising and making internal materials visible. The software is intuitive and easy to use."

Jennifer Lamsom
Energy- and Environmental Advisor, Höegh Eiendom AS
"We have gained very positive experience even though we are in the starting pit, and we have used the platform on several major projects. We see that reuse means that we can challenge ourselves to become more creative. For example, you can make a big difference just by replacing parts of a floor or painting wall fronts. During the first couple of months, we have already mapped almost 10,000 materials."

Anette Vinje
Circular Project Manager, EC Dahls Eiendom
Utilizing existing material resources is a predictable and price effective alternative during unpredictable times.

Loopfront makes it easier to obtain BREEAM-NOR v6.0 certification, opening the door to green finance, EU taxonomy compliance, and makes your properties more attractive to tenants.


Frameworks such as The EU's taxonomy, the EU's Green Deal and KS / SSB's taxonomy provide great guidelines. Loopfront makes it easer to meet the requirements in practice.


Getting certified with green building certs. opens the door to green finance and more favorable loans. Loopfront makes this process faster, easier and more cost effective.
Sustainability

P

roficiency


Transitioning into a circular economy can be confusing and complicated. Loopfront's experienced circular advisors have the knowledge to meet your specific needs and demands.
Lower your costs, reduce waste and get an overview of what you have in stock before you acquire something new. Utilize building materials, inventory, furniture and more.

Loopfronts surveying- and collaboration platform makes it easier to achieve local, national and international climate goals. Circulary both a benefit for the environment and for your budget.

Large-scale property management generates a lot of waste. Making waste out of perfectly usable goods is a thing of the past. It's harmful to the environment AND costs money to handle.
Our Experts Help You Every Step of the Way to a Circular Economy

Our experienced circular advisors help you easily transition into the circular economy. Looking at your organization's specific needs and requirements, they will help you set it up.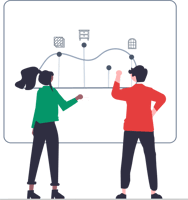 Register What You Have
A quick and easy way to map out what you already have and what can be reused. Loopfront's unique surveying tool allows you to take inventory of a lot more materials and products in a lot less time.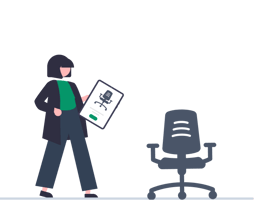 Organize Your Products and Materials
Save time and money by checking what you have before you acquire something new. Reserve the items you want to ensure they don't get allocated to another project or purpose. Loopfront's material overview gives you a full overview of all of your organization's furniture, interior and building material that can be reused.

Access Important Product Information
Check if the product or building material you need meets the requirements. Loopfront provides a "material passport" for every product. It includes specifications and documentation that makes it easy to know if it's suitable for your needs.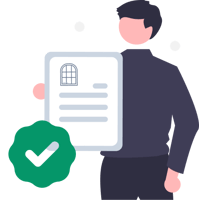 Invite Other Contributors in Your Value Chain
To make your projects run more efficiently, grant platform access to contractors, architects and other collaborators. Loopfront makes information sharing easier and faster by allowing you to share your information with who you want.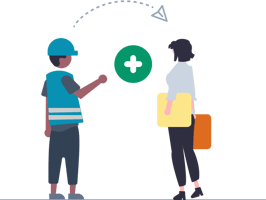 Generate Reports to Show Financial and Environmental Savings
Get automatically generated reports of your financial savings, reduction inCO2 emissions and waste. These can be used internally, for investors, for ESG reorting, to apply for green loans and more. Loopfront helps you derive statistics and reports showing savings from your operations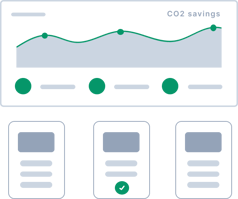 Instantly Know Exactly How Much CO2 you save
For every material and product added to the platform, you can see how much CO2 you've saved. This can help with certification requirements from BREEAM-NOR or the EU taxonomy. Loopfront's experts help you every step of the way towards your organization's circular goals.